Risovi Taxidermy Studio Whitetail Deer Classes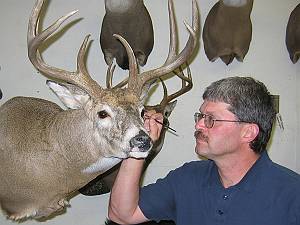 Learn whitetail deer and game head taxidermy with Whitetail Deer National Champion and World Taxidermy Championships Master's Division Winner, Jamie Risovi.
You will receive intensive hands on instruction on a one-to-one basis. During the course you will watch a whitetail deer being mounted and actually mount one yourself with Jamie watching and helping you every step of the way.
Whether it is studying reference, altering forms, or finish work, you will be learning proven techniques that will help you reach your full potential.
These classes can be geared to what ever you want to get out of it.
Whether you're a beginner or want to take your competition work to the "next level" this is the course for you.
Courses normally run from 3 to 4 days depending on your level of experience.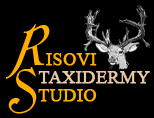 Jamie Risovi
1116 3rd Ave. N.
New Rockford, ND 58356
701-947-2048

COPYRIGHT © RISOVI TAXIDERMY STUDIO - ALL RIGHTS RESERVED